Since locks are used extensively every single day, they can easily get dirty. The problem can become really serious after a home improvement project which produces a good amount of dust. Despite the common misconception, these devices can be cleaned effectively. Find out how to do it to avoid the need for special lock fix.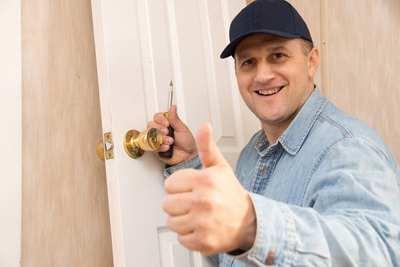 Proper Preparation
You simply need to get the required materials and tools ready. Most are readily found in homes. The other ones should be available in local stores.
Get the required materials - You will need a little bit of petrol for grease removal. You will also have to get a can of compressed air for cleaning the door lockset. White vinegar is necessary for rust removal.
Prepare the needed tools - You have to get a small brush, which is thick and soft, for applying the petrol. Get three soft lint-free pieces of cloth as well. Microfiber cloth is ideal for the purpose.

The Cleaning Process
It is not hard to do a good job as long as you follow the steps outlined below precisely.
Begin with grease removal - Apply small amounts of petroleum to all spots of grease on the components of the door lock. Use the brush to achieve precision. Wipe the grease from the surface once it is fully dissolved.
Clean any rust - It usually occurs on brass components of the locks. Dip the second piece of cloth into a small amount of vinegar and rub vigorously until the rust comes off. If necessary, you can apply vinegar directly to the affected parts and let it stay for a while before you rub the surface clean.
Remove all dust accumulations - Use the can of compressed air to blow dust out of the keyholes, the latches and the strike plates. Point it carefully so that the dust is blown out perfectly. You can clean the key in the same way if it has got dusty. This is certainly better than key repair.
Wipe all parts clean - Use the third piece of cloth to make all components truly shiny. You can readily dampen it a bit to ensure that you will get rid of even the smallest traces of rust and dirt.
You should definitely clean the lockset when it has got dirty accidently. It is also a good idea to do this as part of regular maintenance once every year. This will help you to keep all components in optimal working condition and to avoid early lock replacement due to damage.